Professional Grout & Tile Cleaning Services
Don't let your home's grout and tile threaten the health of your guests and family. Along with everything else in your home, the grout and tile can suffer from damage due to heavy foot traffic by people who visit your home.  At Allstar Carpet & Duct Cleaning, we are here to ensure that your home and business's tile and grout are looking their best and are clean.
Common Types of Bacteria That Can Be Found In Tile Grout
Campylobacter
E-Coli
Streptococcus
Staphylococcus
Salmonella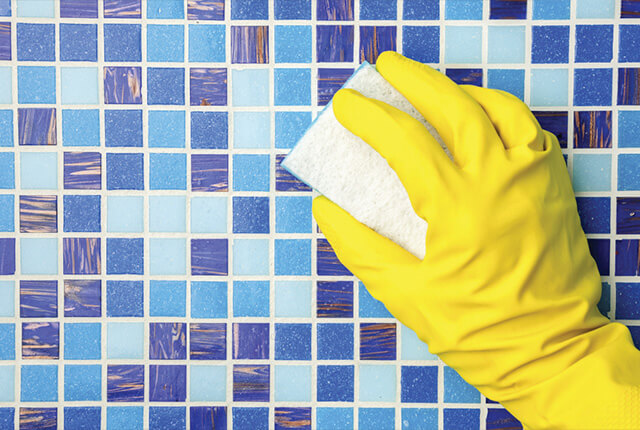 Dirty Tile & Grout Can Affect Your Family's Health
While Tile flooring is a pretty popular style for homes in the Metro-East area, heavy food traffic across the tile can lead to a buildup of bacteria, grime, and mold. Similar to other surfaces, tile and grout need to be properly taken care of and maintained as they are a breeding ground for bacteria and illnesses including e-Coli and salmonella. This is why our professional tile and grout cleaning service will make sure that all of those harmful bacteria and germs are removed from your home's tile & grout.